November Homebuyer Class Grads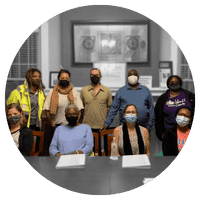 "Nice experience, valuable information. Definitely would recommend to a friend or family."
"I was grateful for this course! I appreciate the wealth of information presented during the class, as well as the range of speakers. I feel more prepared and ready to begin the home buying process."
"We greatly appreciate the compilation of useful resources and helpful direction as we begin our home buying process."
"I am grateful that I took this class. I would recommend this class to everyone trying to buy a home. The benefits of the class are great."