Adam Rust, Director of Research at Reinvestment Partners, advocates on behalf of consumers for an inclusive and safe US payments system.
Since 2015, Adam has played a role in developing the consumer policy agenda on faster payments. The Federal Reserve has acknowledged that faster payments represent the biggest change to our payments system since the advent of electronic clearing house transactions in the early 1970s.
Faster payments present consumers with new ways to exert more control over their finances, to avoid problems stemming from short-term cash flow problems, and to receive money sooner when they need it. On the other hand, faster payments also bring new concerns, including challenges when fraud is perpetrated on one of their accounts.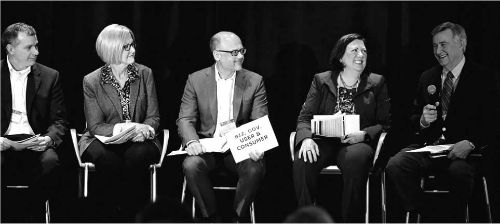 Adam participated in the Faster Payments Task Force from 2015 to 2017, the Governance Framework Formation Team, and now as one of the three consumer representatives to the Faster Payments Council (FPC). Board members of the FPC include Reinvestment Partners, JPMorgan Chase, VISA, MasterCard, The Clearing House, Jack Henry, Target, Walmart, the American Bankers' Association, Ripple, NACHA, and ten other payments organizations. 
Adam submitted comment letters in July and November 2019 on the Federal Reserve's steps to creating FedNow, its proposed new faster payments service and on same day payments.
Comments