March Homebuyer Class Grads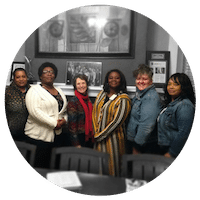 "This experience was informative. It has really motivated me to take the necessary steps to become a homeowner."
"These three classes were the best decision [I] made to prepare me. I have learned a lot during this class. I can appreciate the knowledge given to help me with with knowing what to look for when purchasing my home. Thank you!"
"So glad to have taken this course -- SO helpful!"
"I enjoyed this class. Lorisa was informative and every speaker she had come was informative. I feel secure in my future search for a home. I feel prepared and well equipped to proceed after taking this class."
"This class was awesome! I learned so much. Lorisa was great -- she had so much information to offer. The lender and the inspector were an added plus."