June Homebuyer Class Grads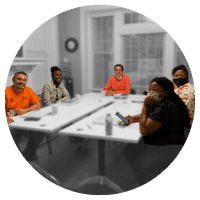 "This was a very great experience!! I learned a lot of things that I did not know. I highly recommend [it]. This is an amazing resource for first time homebuyers!"
"Rosa was GREAT. I'm happy to become a homeowners very soon!"
"It has been a very rewarding and informative homebuyer workshop. I am so pleased I attended."
"I learned a lot with this class. I was unsure what to do about buying a home, but after taking this class I am more prepared to buy a house."