February Homebuyer Class Grads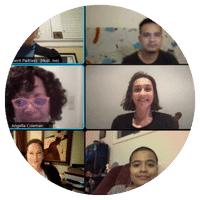 "There was so much good information -- it was well worth my time. I feel much more ready to buy a home because of all that I learned."
"Thank you so much for the amazing three days of class. I learned a lot of things that are really important for the homebuyers process."
"This experience was informative. I would recommend this workshop to future homeowners."
"This homebuyer class was very comprehensive and easy to understand."