August Homebuyer Class Grads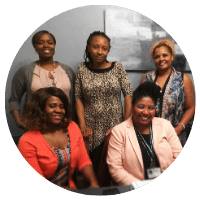 "This was a great experience! I learned so much and everyone was so helpful."
"I truly enjoyed this class. I learned a lot about the home buying process. I would recommend this class to first-time homebuyers like me."
"Great! Very educational."
"I had a great experience. The workshops were very informative."
"It was [informative] with experienced people that came to teach the class. Lorisa Seibel, your smile is infectious. Thank you for your patience and kindness."