September Homebuyer Class Grads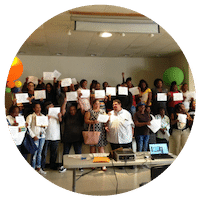 "It was a class full of amazing knowledge and patience for all our questions and concerns."
"I learned a lot about budgeting, and about managing your credit report. And about how important it is to pay bills on time."
"The experience was enlightening for me — informative and authoritative. I got a great deal of insight from experts in the field."